Blackthorn information security
about us
OUR FOUNDER
Frank Thornton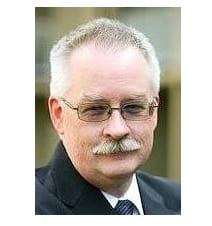 Blackthorn Information Security was founded in 1997 by Frank Thornton. Before founding the company, Mr. Thornton was a police detective and forensic specialist, with a background in information technology. In response to the growing need for electronic evidence in investigations and litigation, Mr. Thornton founded Blackthorn Information Security to provide information security services to companies to prevent criminal hacking attacks, as well as help attorneys, investigators, and corporations use computer forensics to support their investigations and bring offenders to justice.
Mr. Thornton has more than 30 years of experience in forensic science, and criminal investigations, previously holding positions in a several police departments, including one appointment as the Chief of Police. He has been the author, co-author, contributor of twelve books about information security, police procedures, and digital forensic laboratory procedures.
Frank Thornton holds current certifications as a Certified Computer Examiner (CCE) by the International Society of Forensic Computer Examiners®, and as an AccessData Certified Examiner® (ACE). Both these certifications are pertain to conducting forensic examinations on computers. He is also currently certified as an AccessData Mobile Examiner® (AME) for conducting forensic examinations on cellular telephones, smartphones, and other mobile devices. AccessData is the publisher of the Forensic Toolkit (FTK), widely recognized as the most innovative and technically advanced computer forensics software.
Mr. Thornton has also been certified in penetration testing as both Shodan (Foundational) and Nidan (Intermediate) levels by the Hacking Dojo (http://hackingdojo.com), formerly Heorot.net.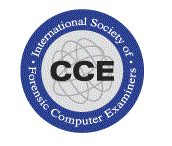 Our Team
The Blackthorn Information Security team consists of technology experts trained in proper electronic evidence acquisition, information security, network penetration testing and incident response. Together they have participated in numerous confidential investigations in the United States and abroad. Our technology experience spans data networking and telecommunications, computer applications, data encryption, enterprise architecture, software development, and the convergence of many of these technologies.
Burlington Office
P.O. Box 64784
Burlington, VT 05406
Tel: 802-373-0322